Experience our  New & Improved Locate Service
Limited Time Promo
$400
in free locates
* ETC Accounts Only
Browse Our Short List
Enter a ticker below to see if it is shortable at SpeedTrader.
For locate pricing, feel free to contact us directly.
Competitive Commission Rates
Choose between per-share and per-trade pricing.
Per-Trade Pricing
As low as
$2.95/trade*
See Details
| | |
| --- | --- |
| Trades Per Month | Rate Per Trade |
| 500 or more | $2.95 |
| 200 to 499 | $3.95 |
| Under 200 | $4.49 |
Per-Share Pricing
As low as
$0.0025/share*
See Details
| | |
| --- | --- |
| Shares Per Month | Rate Per Share |
| Over 500k Shares | $0.0025 |
| 250k to 500k | $0.003 |
| Under 250k | $0.0044 |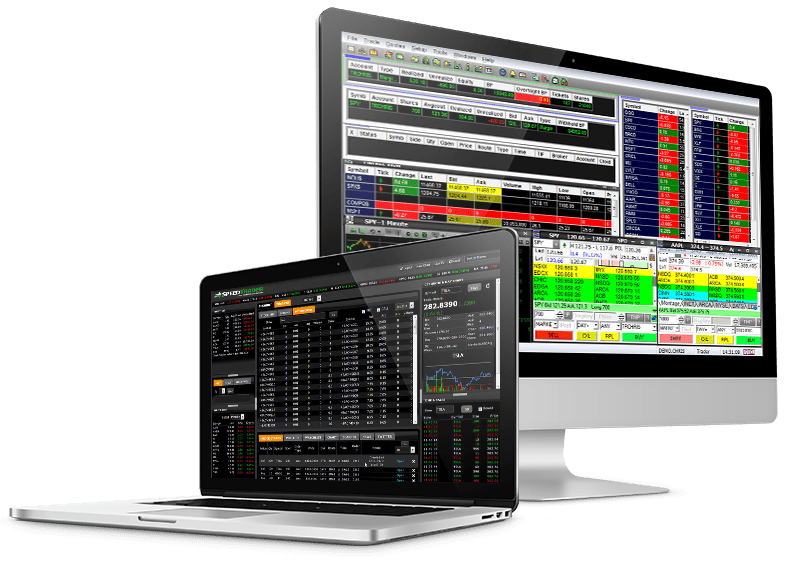 Advanced Trading Platforms
Strategize, analyze, and trade with a suite of state-of-the-art trading platforms.
SpeedTrader offers advanced trading platforms for desktop and mobile. Take advantage of level 2 trading, real-time charting, hot keys, and much more.
Direct Market Access
SpeedTrader clients can choose between over 25 routing options to send their orders directly to market. Cut out the middle man and get faster executions at better prices.
Other brokers internalize order flow, which may result in slower executions and more expensive fills.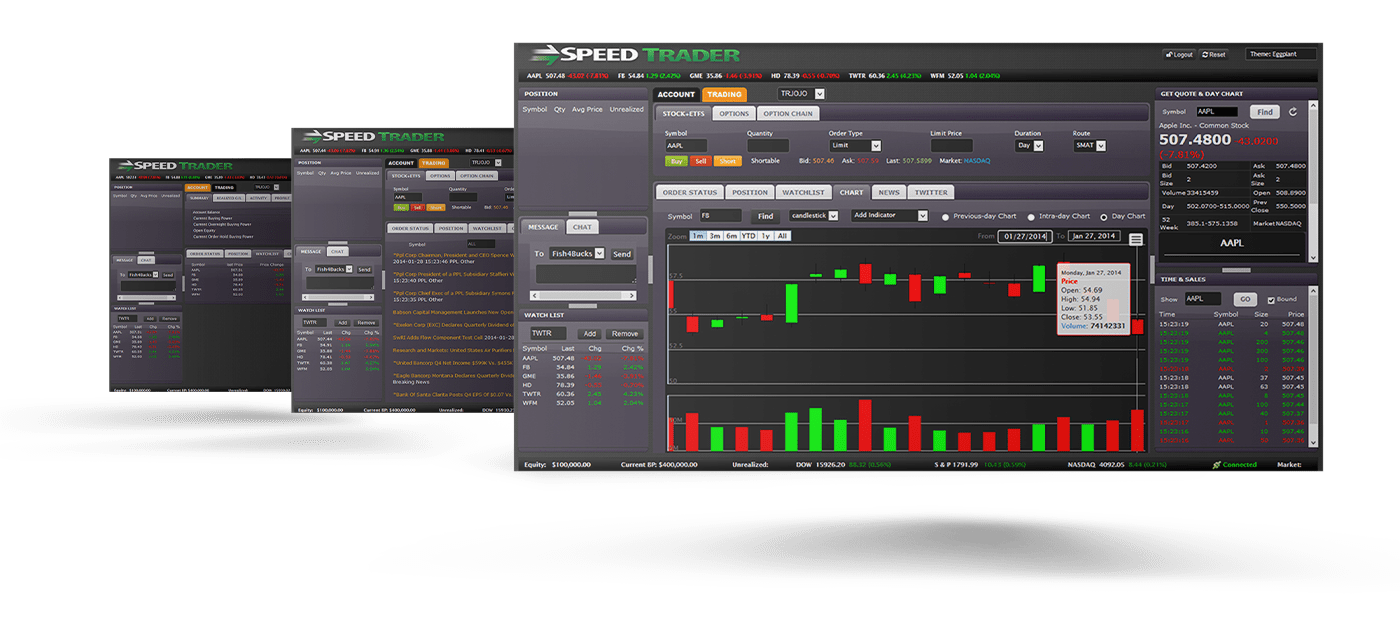 Extensive Short Lists
SpeedTrader offers extensive short lists of over 10,000 securities. Third-party locate services are available for premium locate stocks.
Other brokers have limited short inventory, meaning you may miss out on short trades because you can't borrow shares.
Serving Active Traders Since

Tim Grittani
SpeedTrader has been crucial to my success as a trader over the past 5 years. They are one of the lowest cost brokers I've ever worked with, and provide multiple routing options and fast executions for both listed stocks and OTCs.

Brian B.
I have been pleased with their new online trading platform and very pleased with the customer service I've received so far.

Ryan H.
I just wanted to say how impressed I've been with your customer service. The Client Services Staff is always so very helpful and all of the staff responds quickly and efficiently.

Ross Cameron
A day trader can only be as good as his or her tools. SpeedTrader is one of the most important trading tools that gives me an extra edge. I love their platform reliability, execution speed, and their customer service.

Shirley T.
The trading platform is awesome! I trade options online easily and I can call them at any time if I need help, which I do lots of times!

Tom E.
I absolutely love the trading platform! I began trading and buying stocks without a hitch. Everything appears well thought out, very easy to use.
*Promo Details
Get $400 in free locates when you open an ETC account.
Promotion is applicable to new accounts only.
Accounts must remain open for at least 60 days from the funding date in order to be eligible.