The Broker of Choice
for Active Day Traders

for Over 20 Years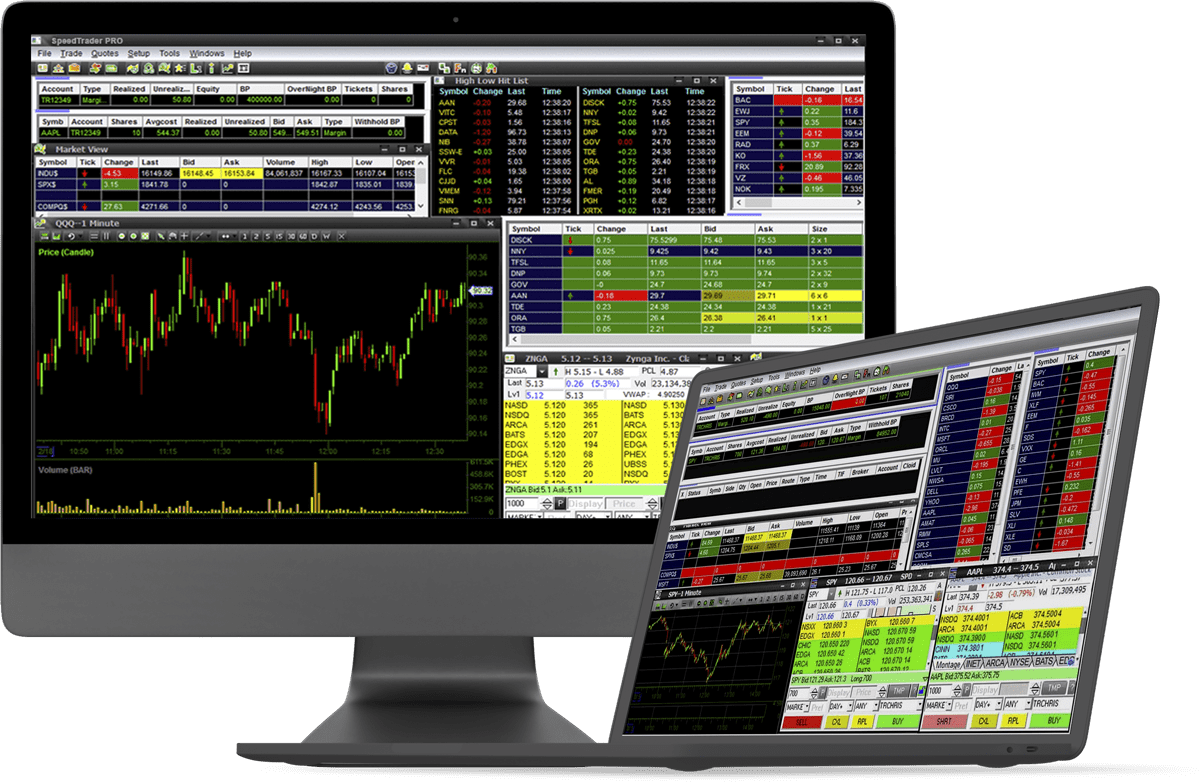 Real Traders

Use SpeedTrader

SpeedTrader's brokerage services are designed with the active trader in mind.
Traders who choose SpeedTrader have access to powerful trading platforms, market-leading technology, and exceptional customer service.

Speedy Executions
SpeedTrader is a direct market access broker with access to over 25 routing options.

Low-Cost Trades
SpeedTrader offers competitive commissions for both per-share and per-trade plans.

Powerful Platforms
SpeedTrader provides access to advanced trading platforms on all devices.
Integrated Locates
SpeedTrader offers access to SIX third-party locate services so you have access to the best short lists.
Tools that Empower
Active traders can't afford to settle for anything short of the best tools. SpeedTrader offers state of the art platforms that are designed specifically for active traders who demand advanced trading tools and uncompromising technology.
EVERYTHING YOU EXPECT & MORE: Level-2 Quotes, Advanced Charting, Direct Market Access, Customization, Hot Keys, & More.
Trade on Any Device
Whether you're trading behind a multi-monitor workstation, a laptop, or a mobile device, SpeedTrader equips you with the tools you need to make smarter trading decisions. Our passion for providing top-of-the-line technology isn't limited to desktop platforms. SpeedTrader brings the power you need to your desktop, browser, and mobile device.
Let the Numbers Do the Talking
Experience Matters – SpeedTrader has been serving active traders for over two decades.
Access the tools you need to unlock your full trading potential.
Years Serving Our Clients
Flexible Pricing to Meet Your Needs
Choose between per-share or per-trade pricing.
SpeedTrader provides competitive commission rates to all traders.
Stocks and ETFs
Per Trade
as low as
Stocks and ETFs
Per Share
as low as
Options
Per Contract
as low as
Ready to Get Started?
Start your application and fund an account today!