A Powerful Trading Platform for Active Traders
SpeedTrader Pro powered by DAS Trader is a desktop trading software designed specifically for day traders.
Take advantage of real-time market data, advanced features, direct access order routing, & more.

An All-in-One Trading Workstation
Strategize, analyze and execute all in one convenient platform.
SpeedTrader Pro powered by DAS Trader delivers cutting-edge features that help maximize your trading performance.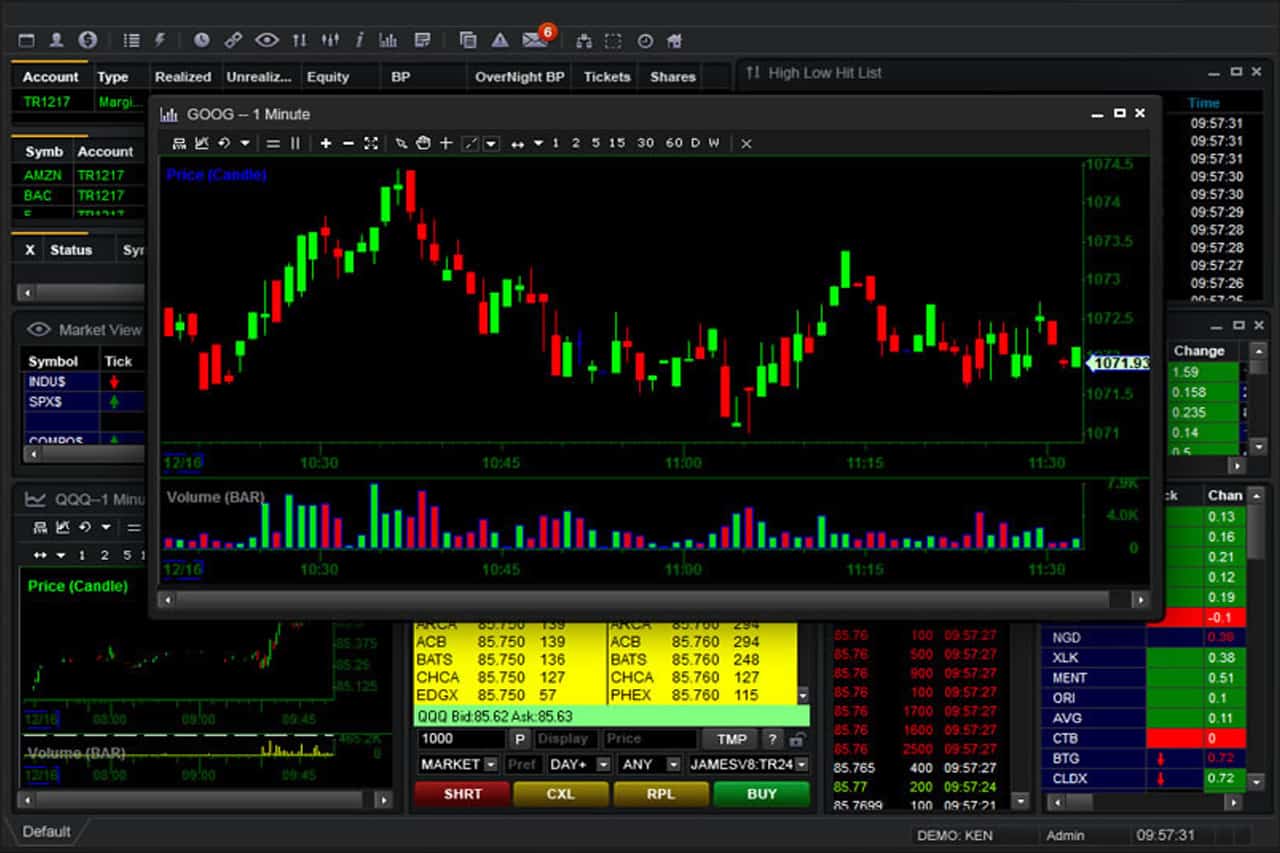 Advanced Charting
Multiple Chart Types
SpeedTrader Pro/DAS gives you a wealth of stock charting capabilities and timing indicators. Choose from a full range of chart types including Price, Candlestick and more.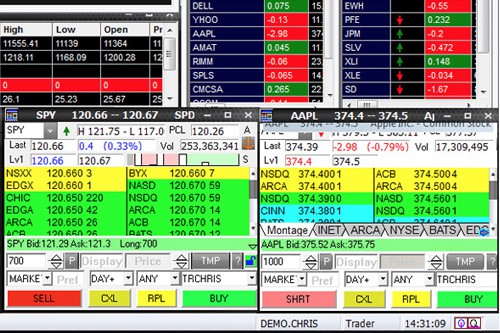 Level 2
Real-Time Streaming
SpeedTrader Pro/DAS delivers streaming Level 2 and Time & Sales data in real-time. Customize your settings, link to your charts, and place orders directly from the Level 2 screen.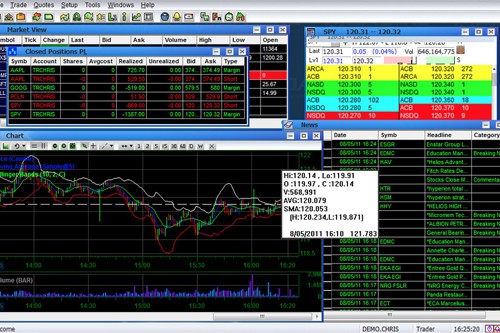 Account Management
Portfolio and Positions
SpeedTrader Pro/DAS allows you to manage multiple accounts directly within the platform. Control your positions, monitor your P&L, and execute trades with ease.
Speed.
Efficiency.

Reliability.
SpeedTrader Pro 
powered by DAS Trader
is designed for optimal performance so you can focus on what you do best: trading.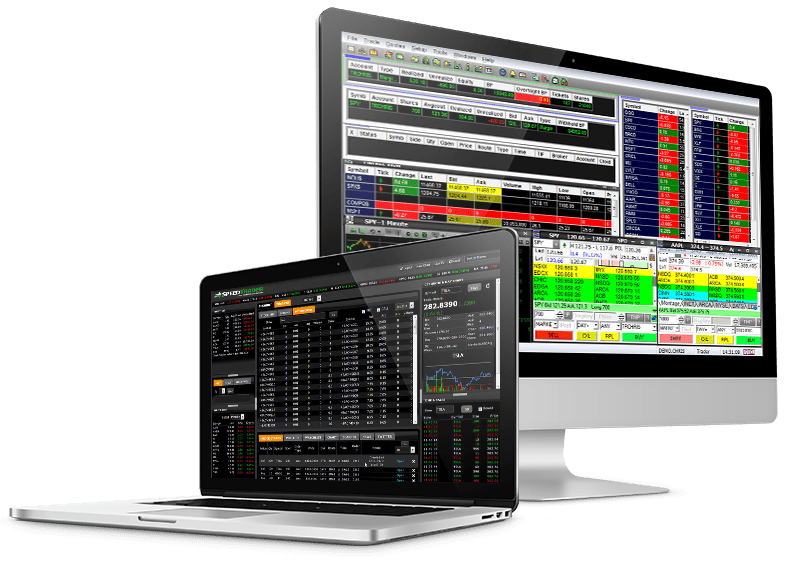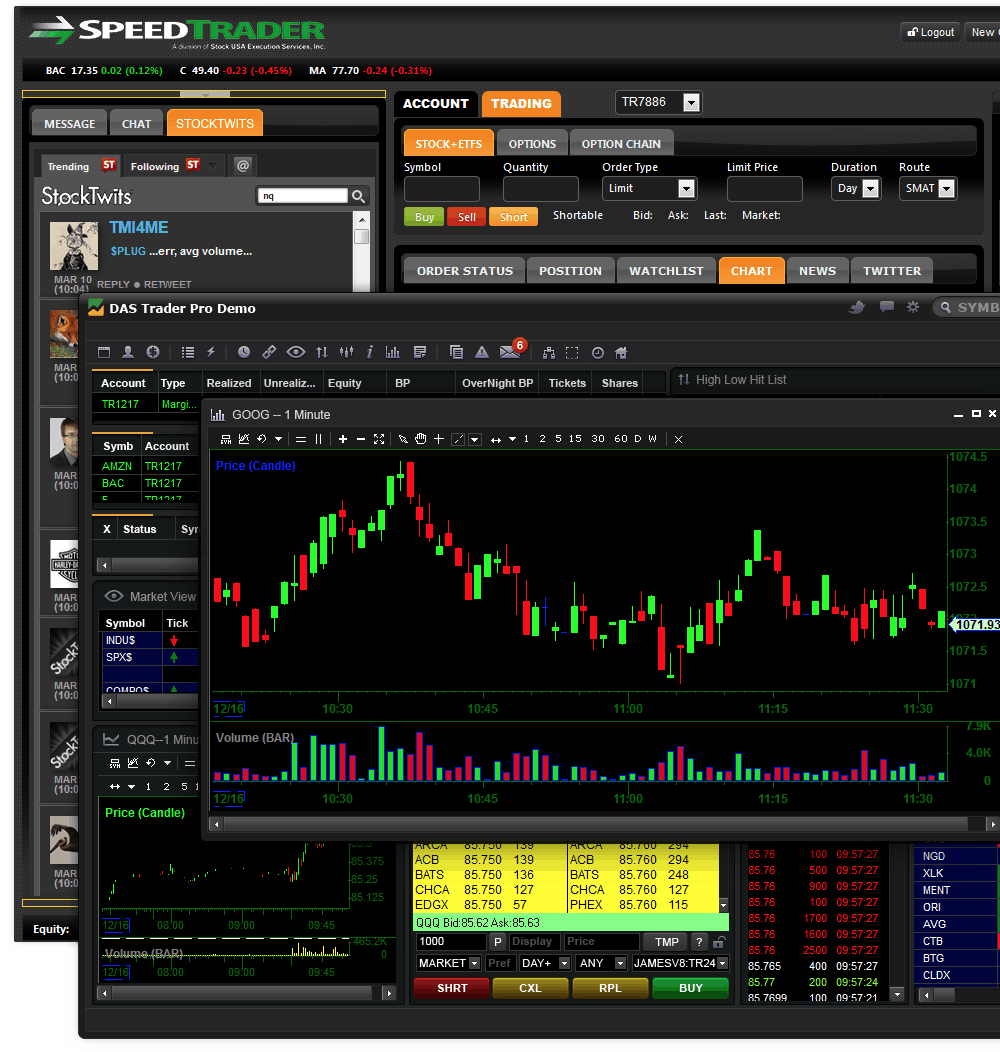 Saved Layouts
Create, save, and load custom multi-screen layouts.
Custom Watchlists
Build and organize as many stock watch lists as you need.
Hot Key Support
Utilize over 100 hot key options for faster order entries.
Multi-Account Management
Manage all of your trading accounts within the trading platform.
Stock Scanners
Create and save custom stock scanners to pinpoint ideal trading opportunities that align with your strategy.
Direct Access Order Routing
Take advantage of over 25 routing options.
Ready to Get Started?
Start your application and fund an account today!